Do you need some sewing projects for Valentine's Day? Well, here is an awesome list of 70+ different things you can sew. I couldn't help myself, and I needed to write a massive list of sewing patterns and ideas.
All of these DIY tutorials are free (no purchased pattern), with easy to follow instructions. Most are easy to do. I've broken all of these projects down into different categories such as clothing, pillows, quilts, and kitchen things.
70+ Sewing Projects for Valentine's Day
Need more projects to sew for the day of love? (Or maybe you just like hearts or the color red!) Check out my Pinterest board.
T-Shirts and Clothing
One of my most popular refashions! Super simple to do. Just cut out the heart and sew simple lines.
This dress looks complicated to pull off, but I don't think it is.
Another great t-shirt refashion.
This shirt looks like it would be super complicated but very cool.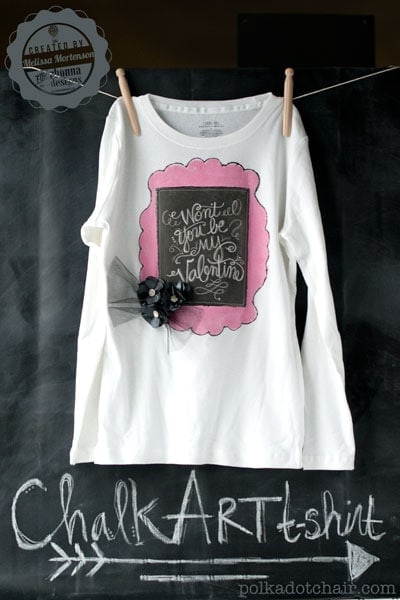 Another one of my super simple refashions.
Great for anything that has some worn out elbows!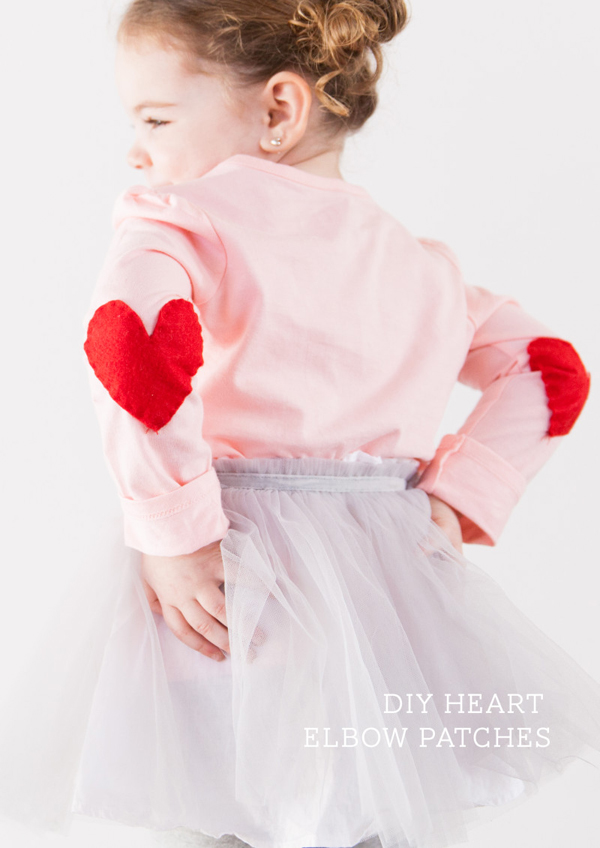 Very similar to my own refashion. I love the grid-like pattern!
This skirt is very sweet.
My newest creation! Simple, with gold embroidery surrounding each heart.
Valentine's Day Garland
I love this garland. You can put a sweet note inside each one. This would be great for the kiddos to unlock the days before Valentine's … or maybe at a party.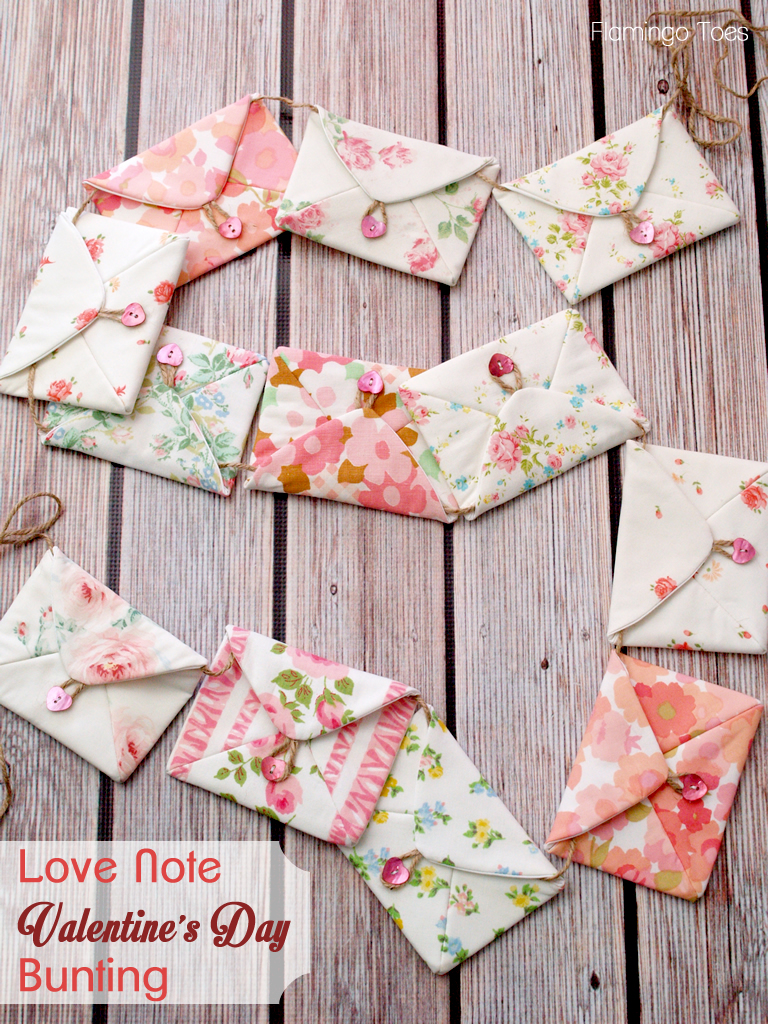 I like this garland for the mantel. I never know how to decorate mine!
You could also make this into a curtain of garlands.
I think this garland would be special for a baby. I also like the non-traditional colors.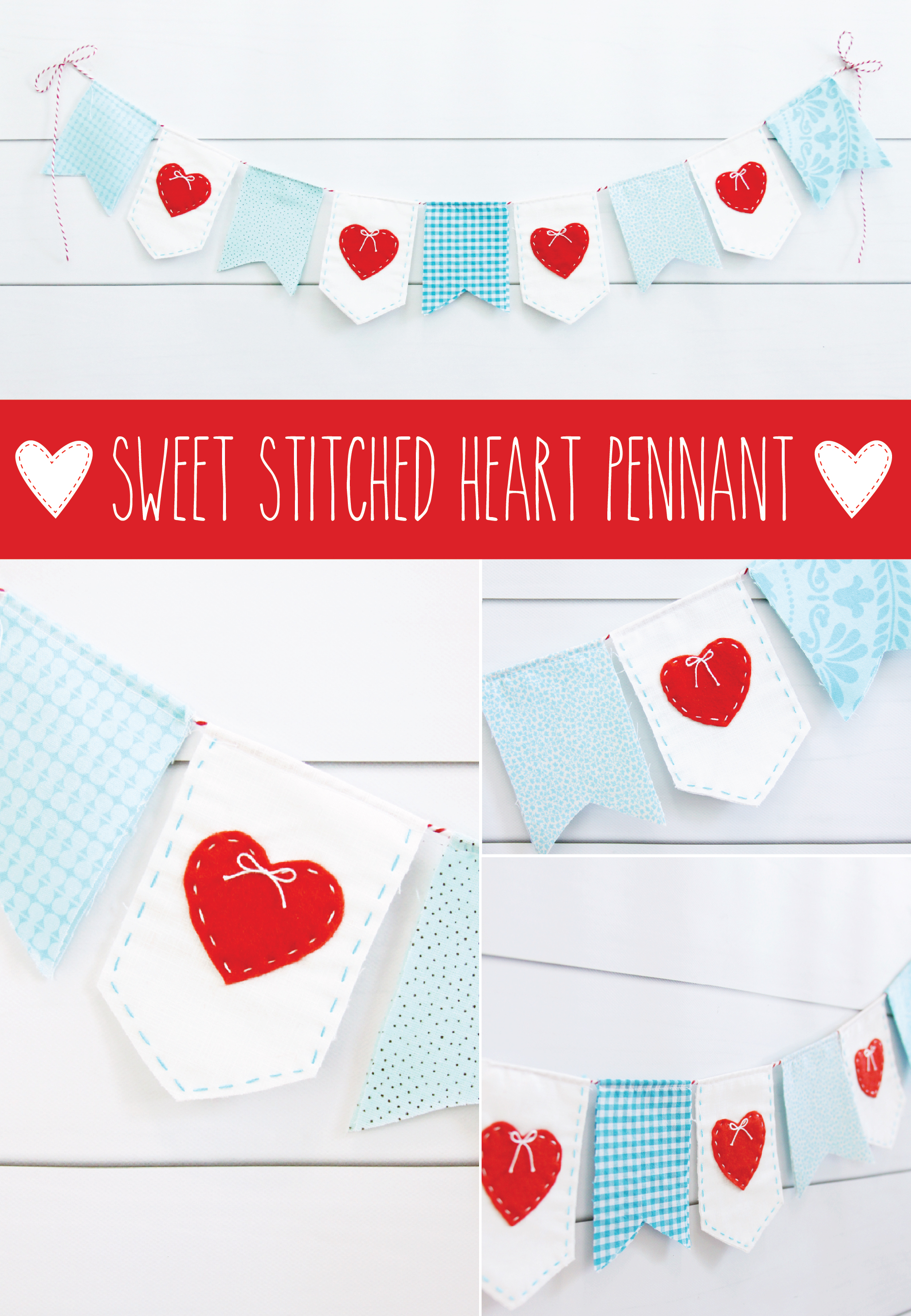 Valentine's Day Pillows
Wow, I love this pillow.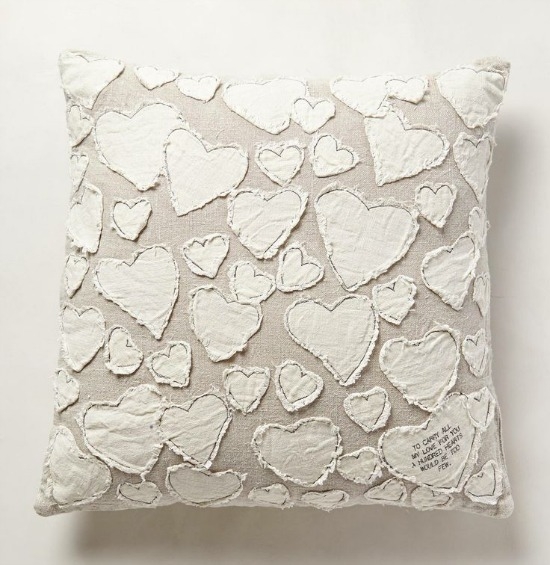 OMG <3U!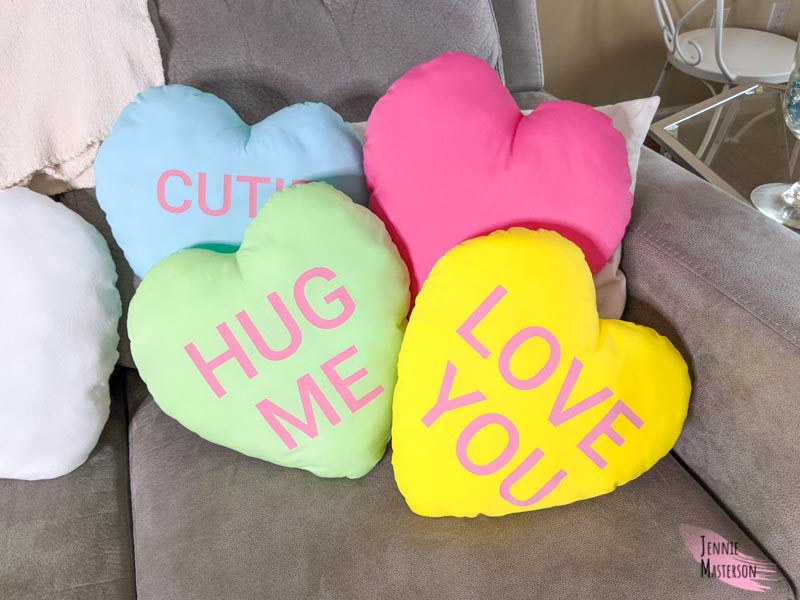 Another quilter's quick heart project.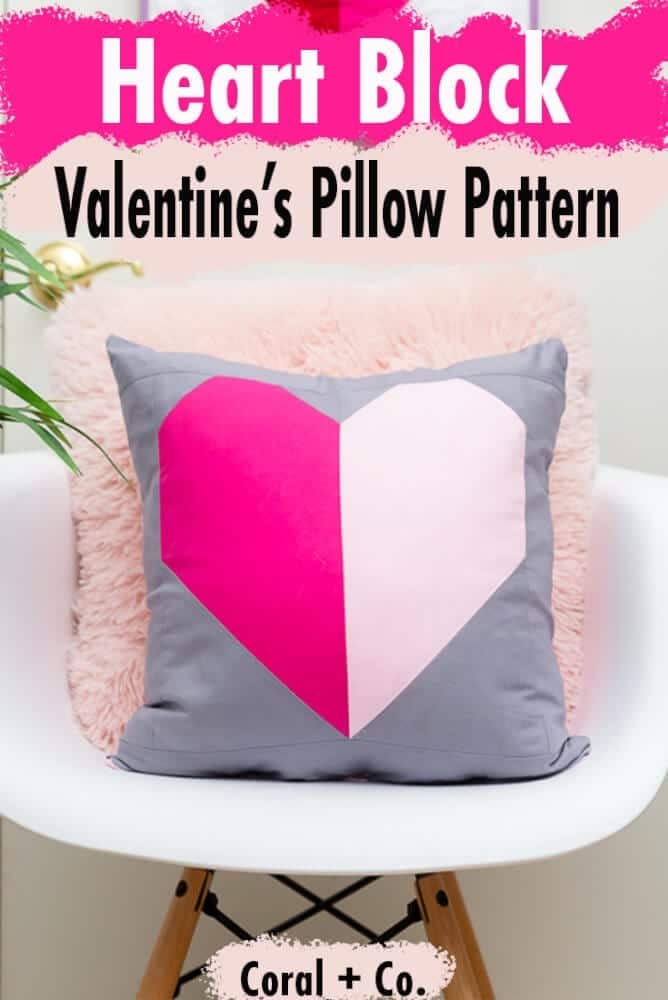 Quilts For Love
A basic block. Good for making a full sized quilt.
This quilt looks very simple to make (if you're a quilter).
I love the pixelated look!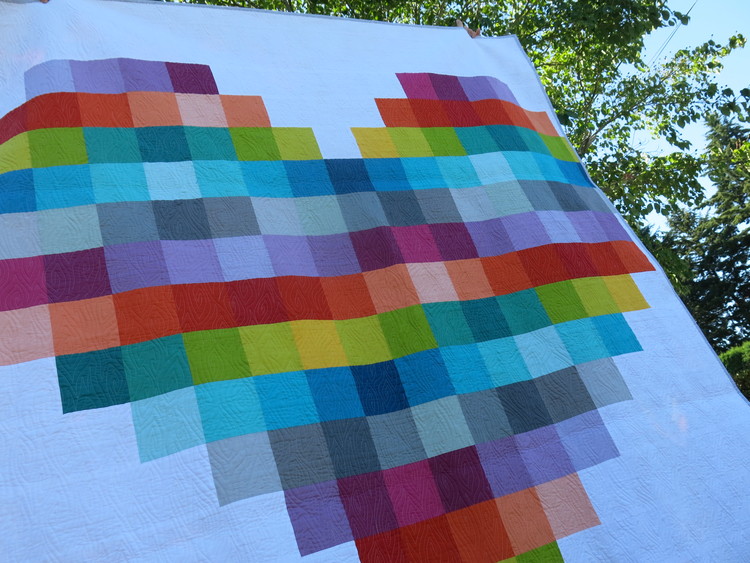 And last but not least, we have another quilt. This looks more complicated but super cool. I like that it's very abstract.
Valentine's Day Bags and Pouches
I think this cute pouch would be great on my keychain.
These look like they would whip up fast. And I also love the notes.
I think these are are a very cute way of giving your lover a sexy note.
Simple and understated. I think you could probably also use felt, as long as you didn't put too much in it. Or any kind of non-fraying fabric, even a t-shirt.
Another sewing craft with faux leather that you could make with felt or some other kind of non-fraying fabric. Seriously, I also just looked up the cost of faux leather on Amazon. It's super cheap!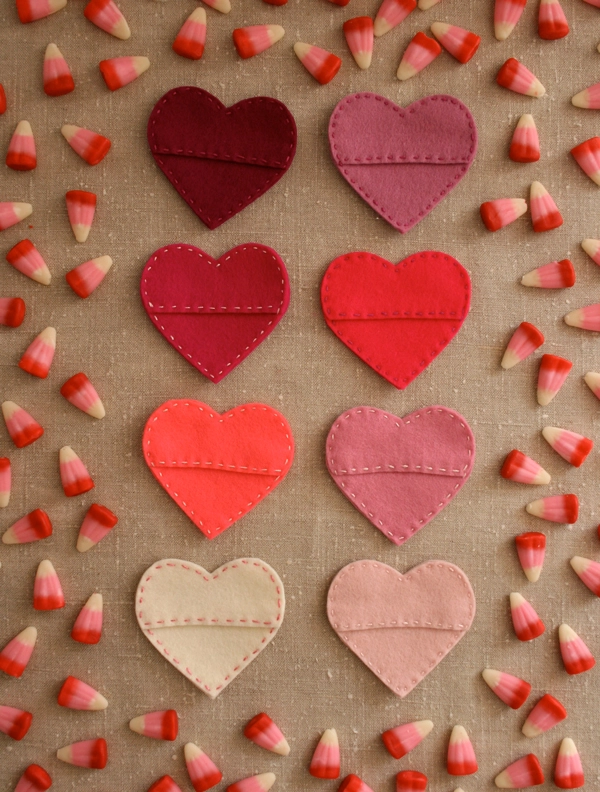 For full size Snickers.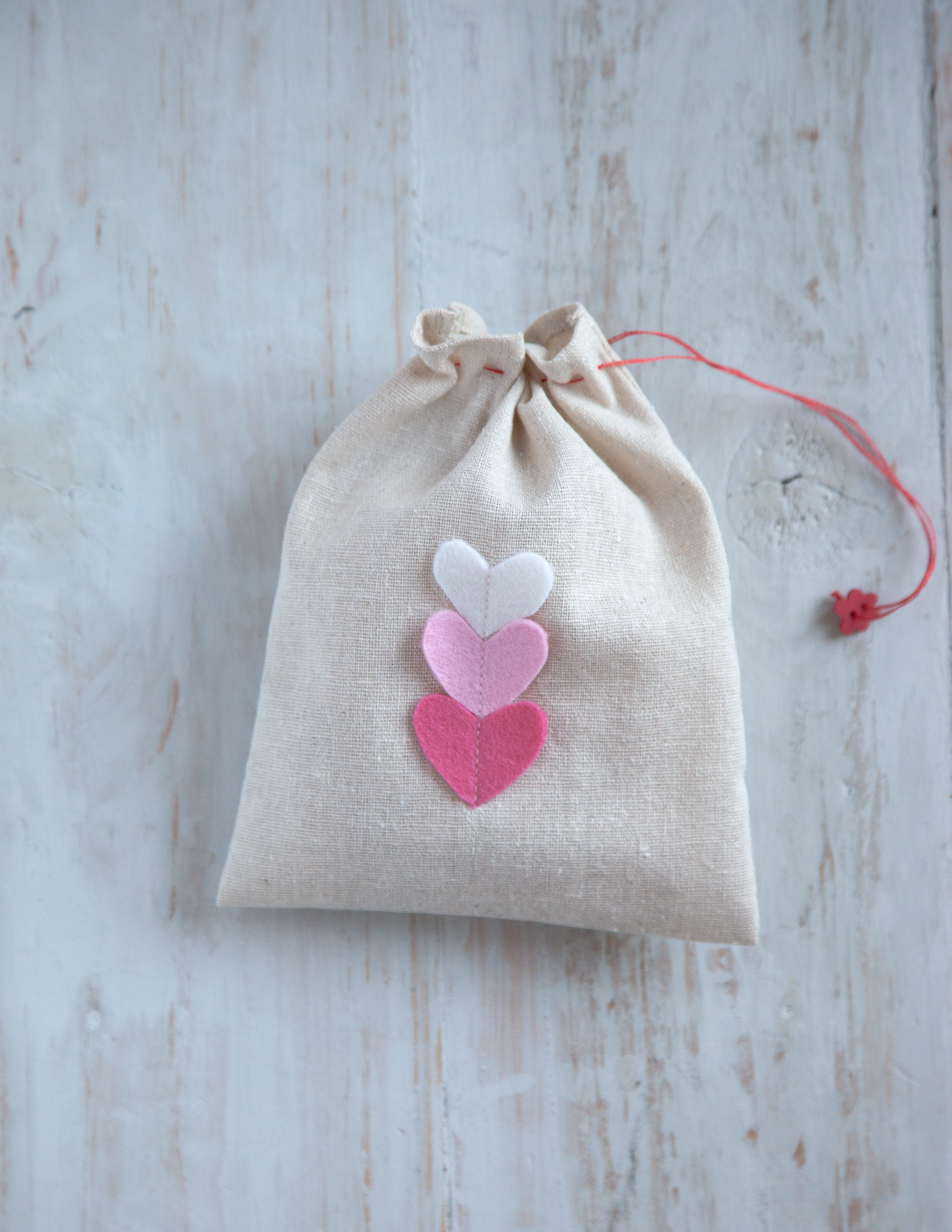 These look easy to sew, and you can decorate the edges with pinking shears. If you need some felt, you can buy some pink and red felts.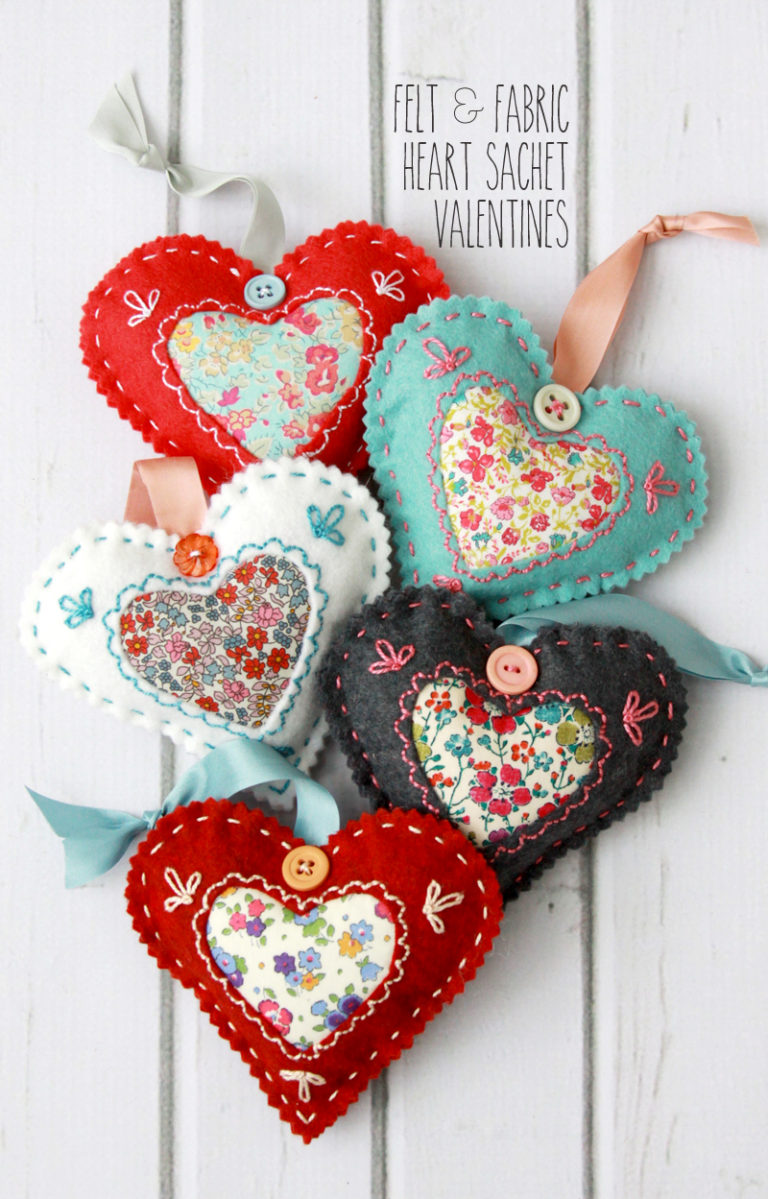 Great for giving away candy to the office or kiddos.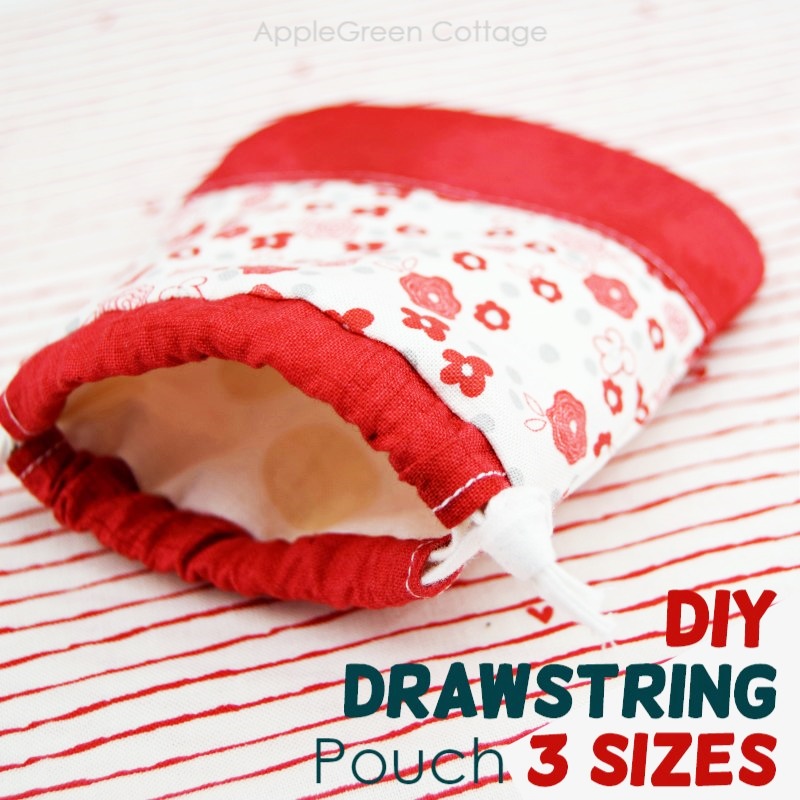 You can make this basket for all sorts of holidays.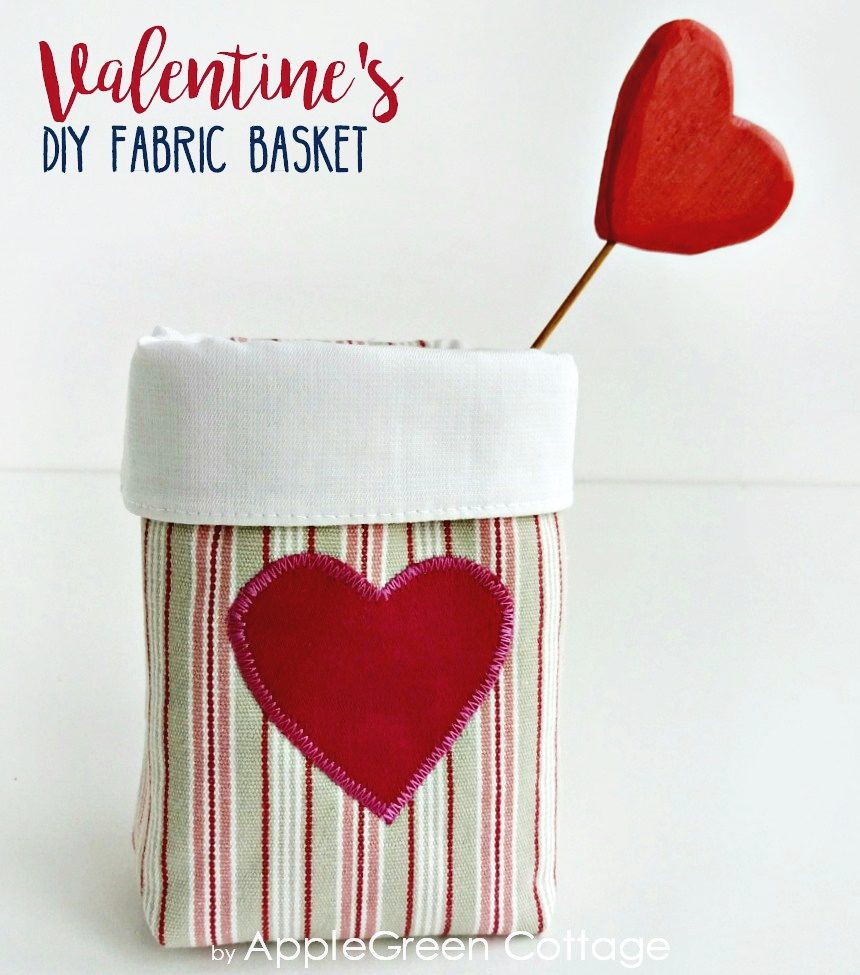 Again, great for the sewer!
Great little envelopes for candy.
Put all those fun Valentine's that your child passes out.
I love the different color than red or pink.
Makeup for your sweetie.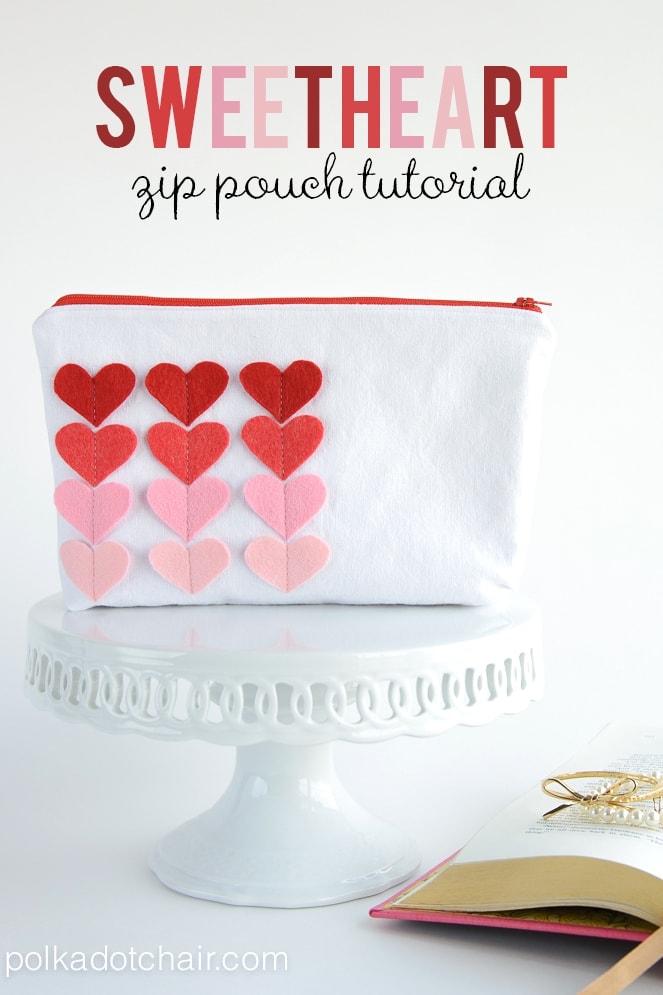 I'm not sure I could convince my kid to give up her Air Pods, but I could definitely use it to clean up all sorts of small cords.
Valentine's Day Wreaths
I love wreaths for their simplicity. I'm not really into decorating (believe it or not), but wreaths are pull down and put up. Easy-peasy.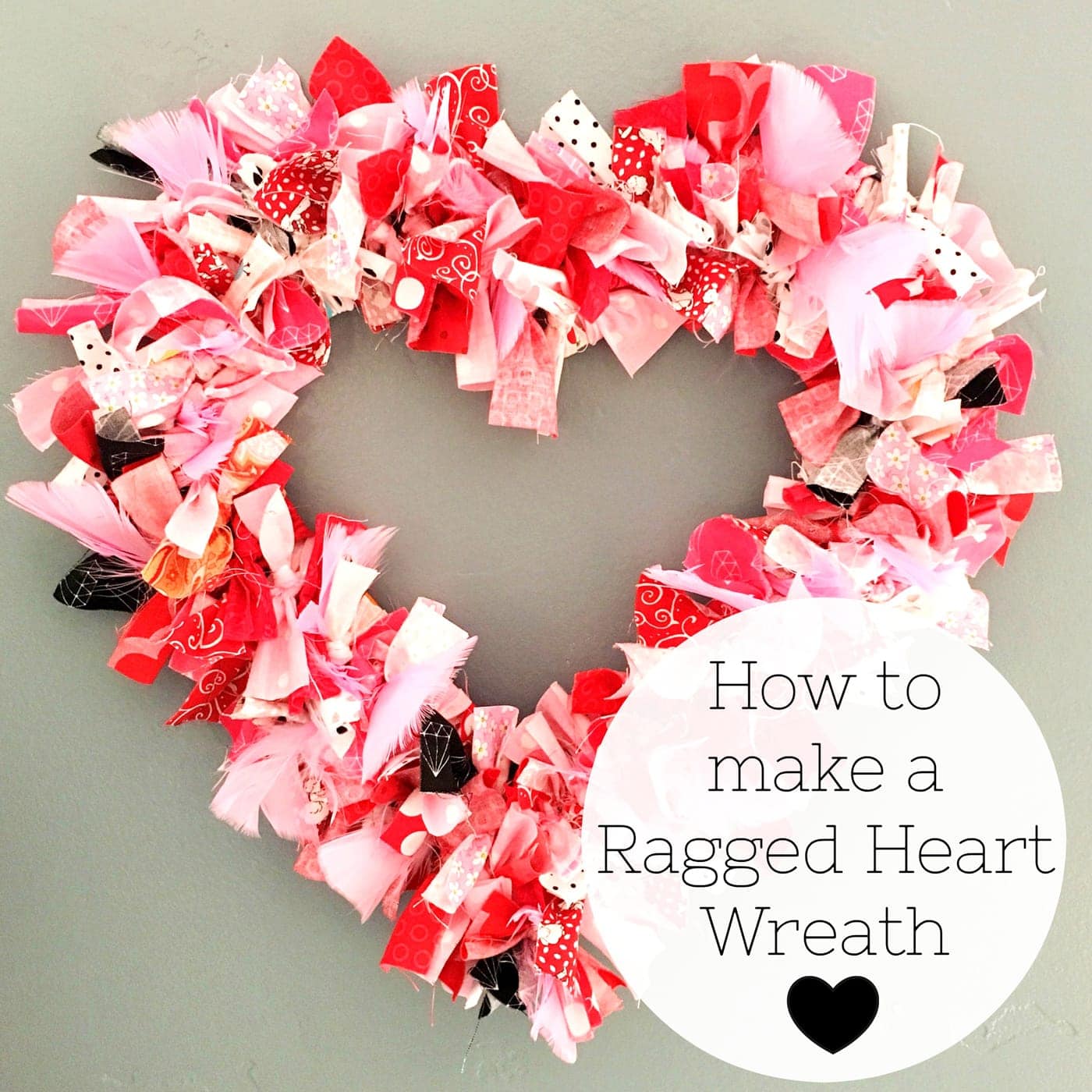 Another simple wreath.
Valentine's Day Kitchen Things To Sew
This sewing project would be great for a Valentine's Day tea party. Pair it with the tea bags (below).
A fun way to use up your socks, although I think maybe a little smelly.
I like this coffee cozy too.
A cool coaster if you like quilting but don't want to commit to a huge project.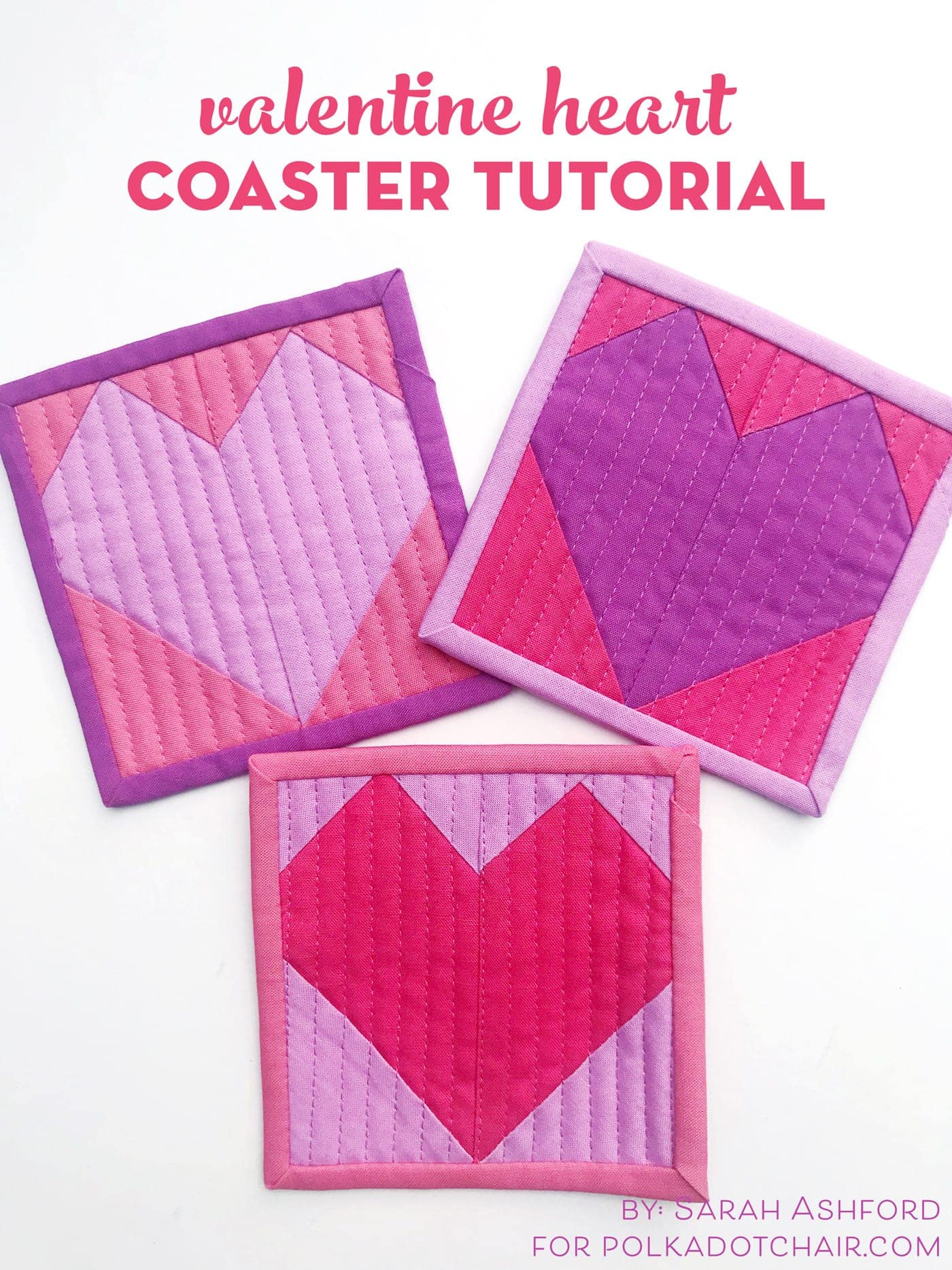 You could make a matching kitchen set.
Another cool oven mitt set.
These definitely look simple to make. You could probably also do placemats and oven mitts the same way.
Very cute coasters.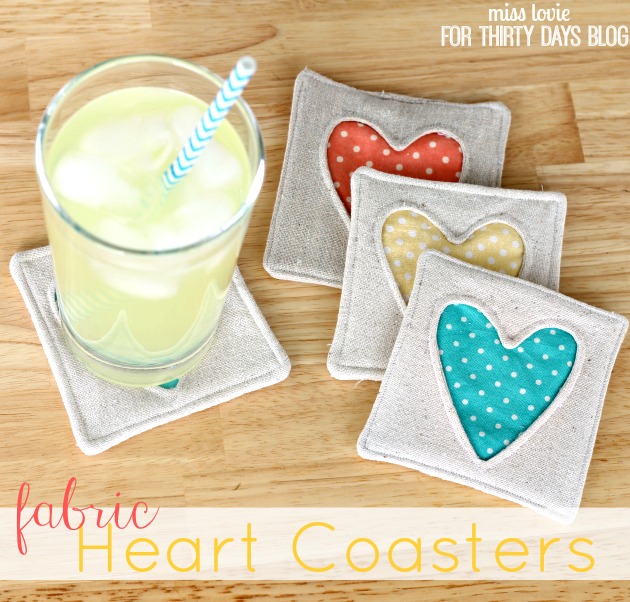 Other Valentine's Day Sewing Patterns
Words cannot describe how much I love this little kitty. This is probably my favorite of the sewing projects for Valentine's Day.
Another super cute felt project.
Throw these in the microwave and you can have some instant heat for your muscle aches.
Get baby into the spirit.
I totally love this pillow, but the quilting involved seems like a master.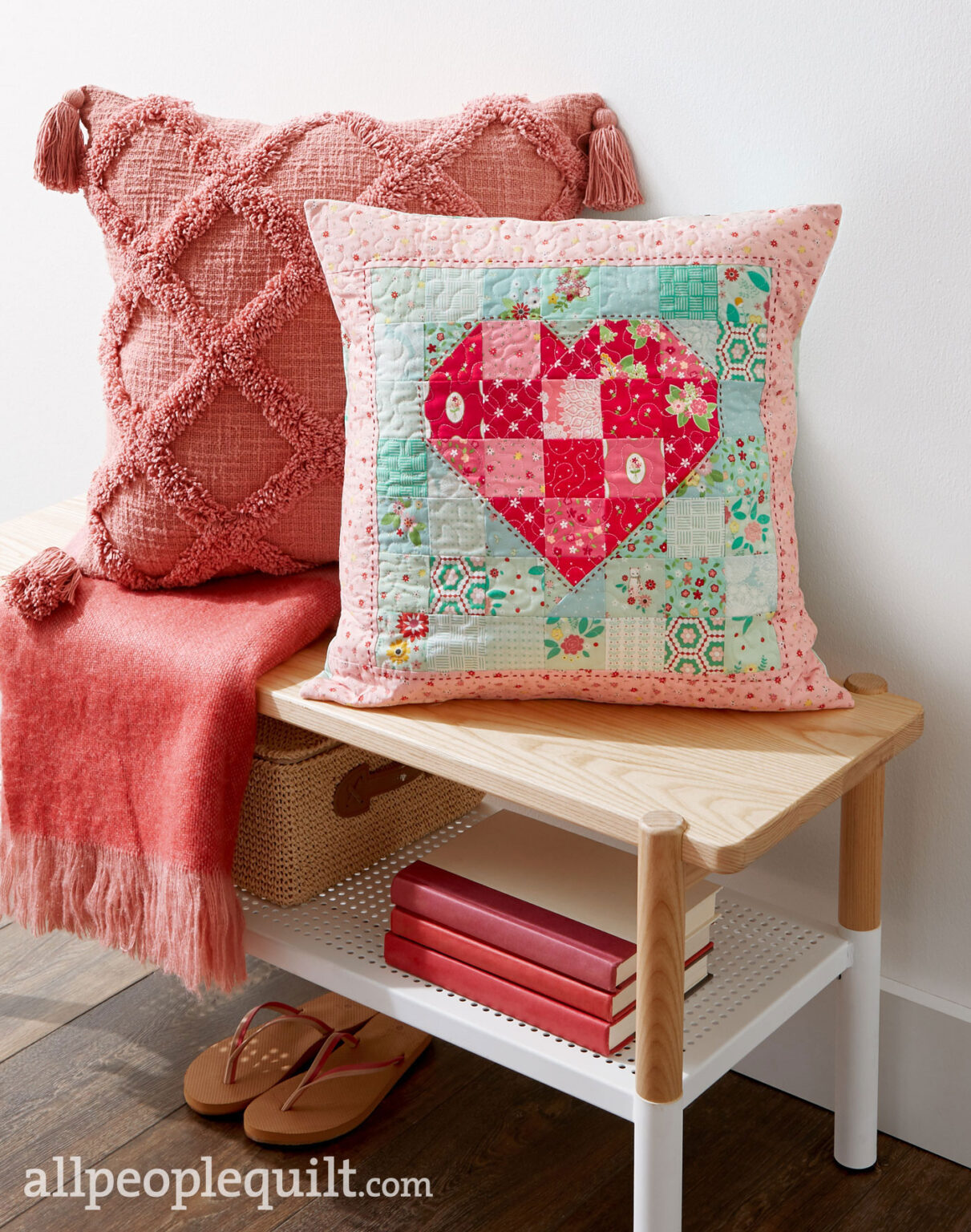 Wow. This could be so many cool colors.
I also love the sweet note.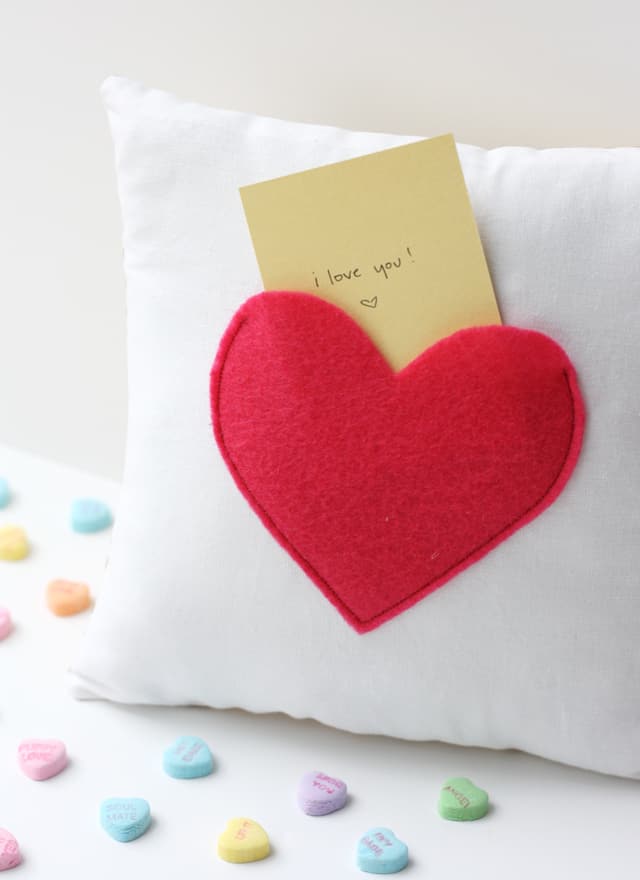 You can refashion a t-shirt for this pillow.
I totally love this pillow, but the quilting involved seems like a master.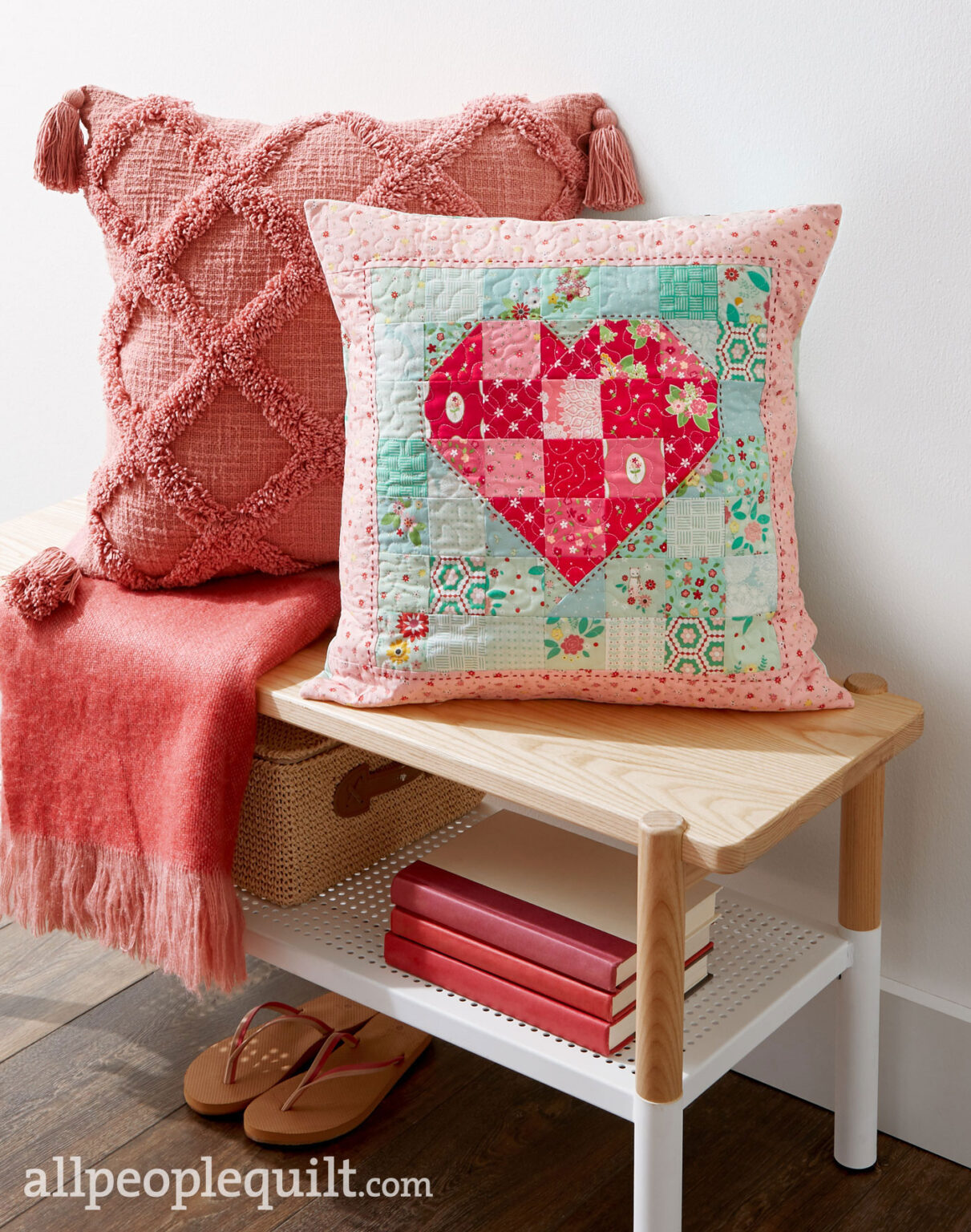 I've got plenty of sweaters that I can use.
Simple and understated. I like the two different color hearts.
Other Valentine's Day Sewing Projects
You can throw these up for quick pictures.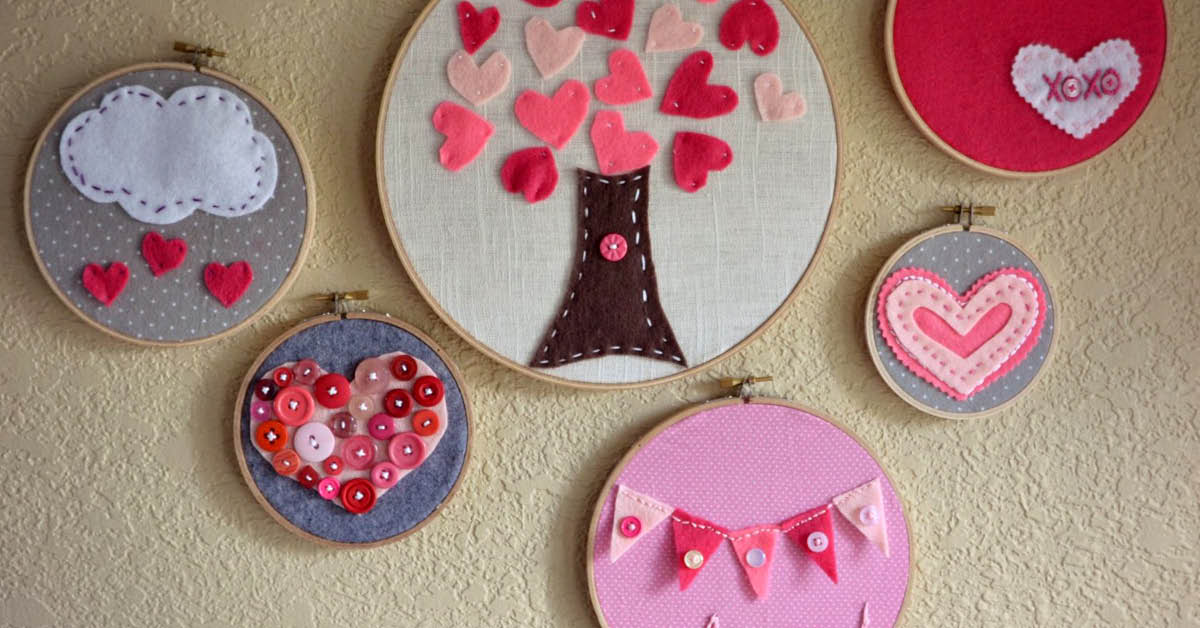 Simple decoration that you can hang up, even all year around.
I like this sewing project. This would be great if you gave Valentine's Day cards at a party or in a classroom.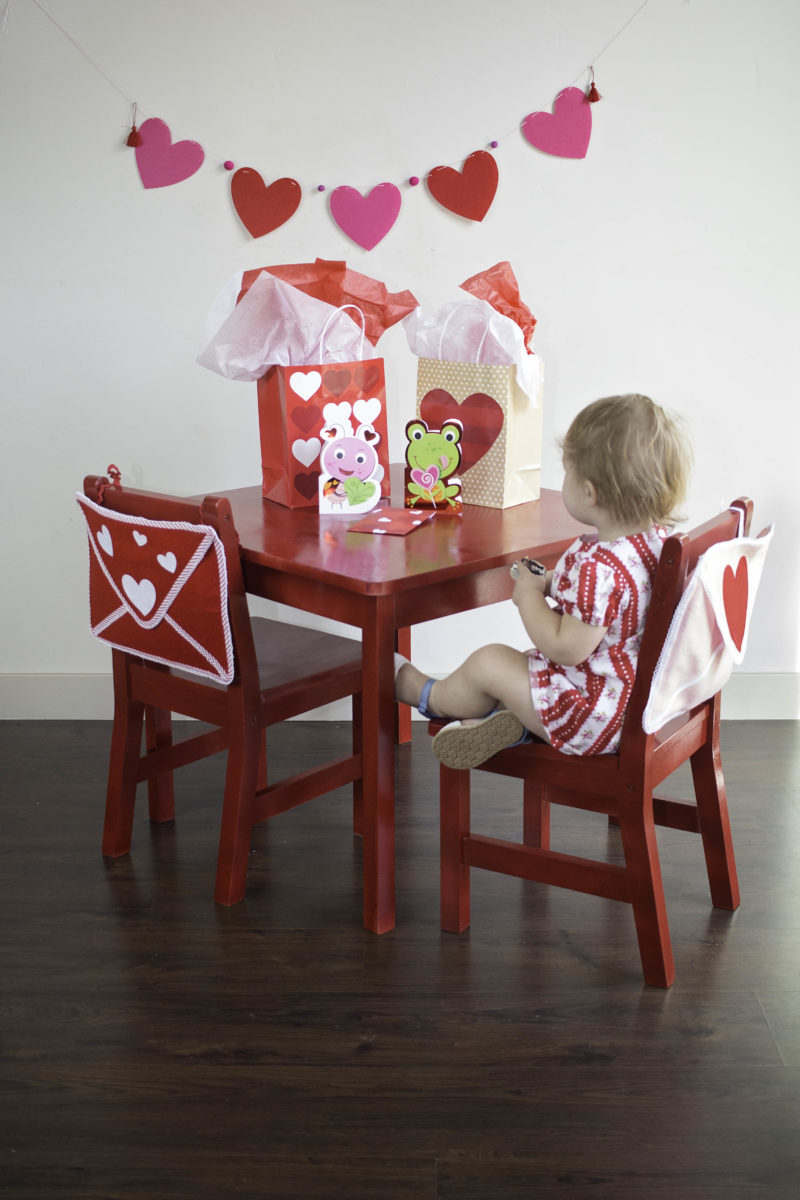 In case you didn't want to decorate but still want to be in the romantic spirit.
These sewing projects for Valentine's Day aren't just for humans. Get Fido into the love spirit.
A set of super cute Valentine's Day plushies. FYI, a red and white colored koi is called Kuchibeni in Japanese, and it is a symbol for love. Hence, why this sewing project is so absolutely cool.
Stick these babies in your pocket before leaving, and you'll be nice and warm even when it's cold outside.
Not exactly a sewing project, but it does use fabric so …
Put some sexy notes in these …
For the book lovers among us. I raise my hand high!!!
Use with some of these awesome coasters.
Okay, these are super cute. They are even appropriate for the office!
You should make these into nice smelly sachets.
I'm not the best at embroidery, but this is super cute and looks easy to do. Just an X. X marks the spot!
A double nice project because it's for YOU, the sewer!
Add Your Link
Don't worry about the correct category. I will put your link in the appropriate place. Please note: not all links are accepted.
[sc name="linx" ][/sc]
[link-library-addlink settings=1]
Conclusion
I love all of these Valentine's Day sewing tutorials, everything from shirts to kitchen stuff to garlands … and more. Which one is your favorite? (Mine is the pocket kitty, if you couldn't tell!)