Happy St. Patrick's Day!!!!  You wouldn't believe how difficult it is to find some refashions for St. Patrick's Day!!  I looked for a long time on both Pinterest and Google and couldn't come up with too much.  Here are 6 St. Patrick's Day Refashions for all you fashionistas out there.
6 St. Patrick's Day Refashions
[sc name="roundup-notice" ]
I will confess.  I was looking online for something to create for St. Patrick's Day.  I wasn't sure if the hubby was going to take me out … but I wanted to be ready.  I got fed up, so I made my own shamrock bleach spray t-shirt refashion.  So here are some more for you 🙂
I had to start out with my own shamrock bleach spray t-shirt refashion.
Okay, this one is not a refashion.  But it's super cute.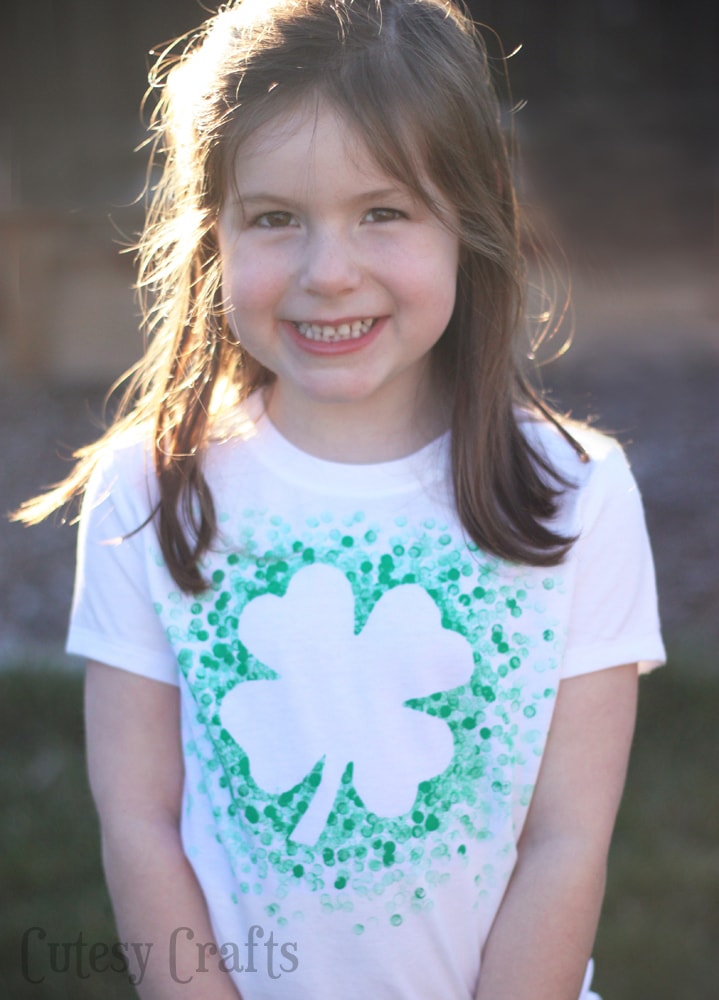 This tutorial is for a child's shirt but it is adaptable to an adult's shirt.
The tutorial is wonderful and the girl is super gorgeous, too.
A refashionista round-up wouldn't be complete without the Refashionista.  I'm not a big fan of her clothing refashions because she does a lot of strapless stuff … lol, I'm a mom, and I don't do strapless.  But she's beautiful and fierce, so if you like her style, then this is the site for you.
Another child's refashion tutorial that you can do for an adult.  Super cute.  It's also a "boy's" refashion … so you could do this one for your husband, and then you can match. *hint, hint*
Ohhhhhhh … remember the sleeve that I used to test out my bleach?
I bet we could totally make this into a pocket for this t-shirt tutorial!
---
I occasionally link up to the following Link Parties, Pin Parties, and Blog Hops. 🙂  Visit them and let's help drive traffic to each other's sites.
This blog post may contain affiliate links, which help me create awesome content.  Thank you for your support!
With love,
---
---
Can you find any more St. Patrick's Day refashions?