Here's a list of 25 easy Fourth of July crafts that you can do with your kids or just to decorate for a festive party. Appropriate for young kids to adult.
25 July 4th Crafts
One of my own refashioned creations – this dress as probably the best refashion I have created.
You can make these bows just to put up your hair, too.
3. Hand Print Fourth of July Shirt
A very cute shirt to do with your kids. Just use a plain t-shirt that you buy from any crafts store or from Salvation Army. (If you can sew, you can also modify a package of men's t's.)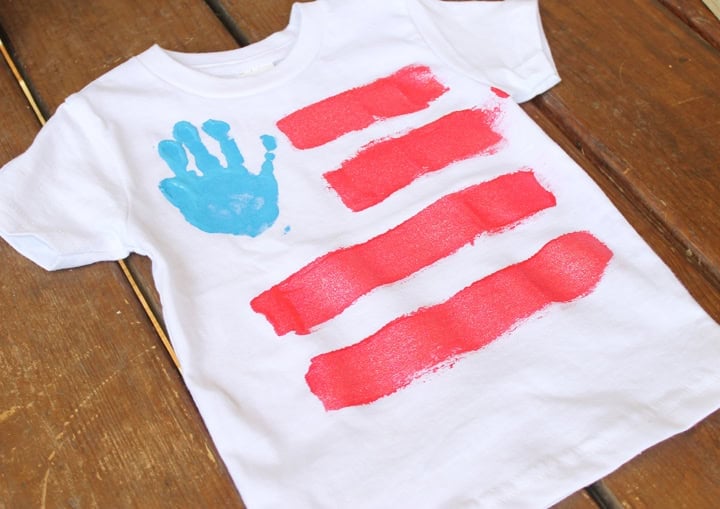 4. 4th of July Star Sun Catchers Kids Craft
I love sun catchers, and July is the perfect time of year for them. We have a big picture window in the kitchen that gets a ton of sun … and looks right into the backyard, so would make a fab display for a party.
This wreath is made of paper for a festive touch to your front door.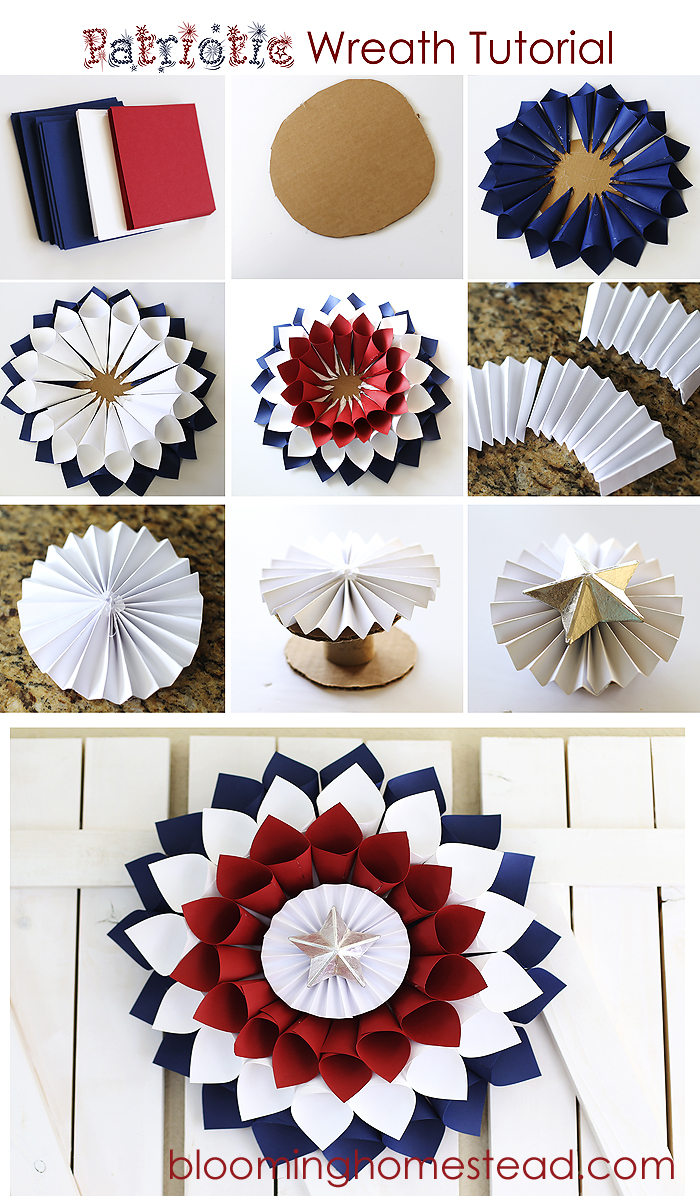 [sc name="google-in-article-ad-1″]
I'm not exactly sure what a water blob is, but the kids in the picture look like they are having super amounts of fun.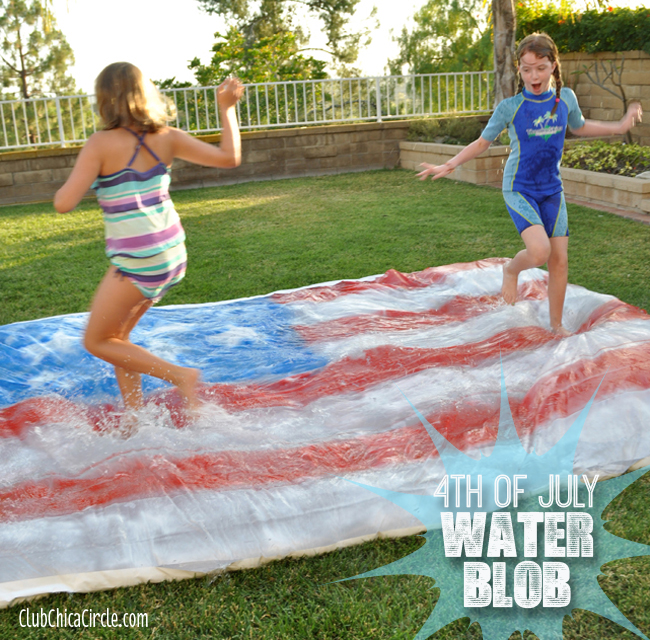 7. Fourth of July Clothspin Wreath
Another wonderful wreath! Love the use of all the clothespins.
This painting is probably the coolest of the crafts. It would be really nice to do for a tablecloth (if it dries in time) or maybe even as a t-shirt.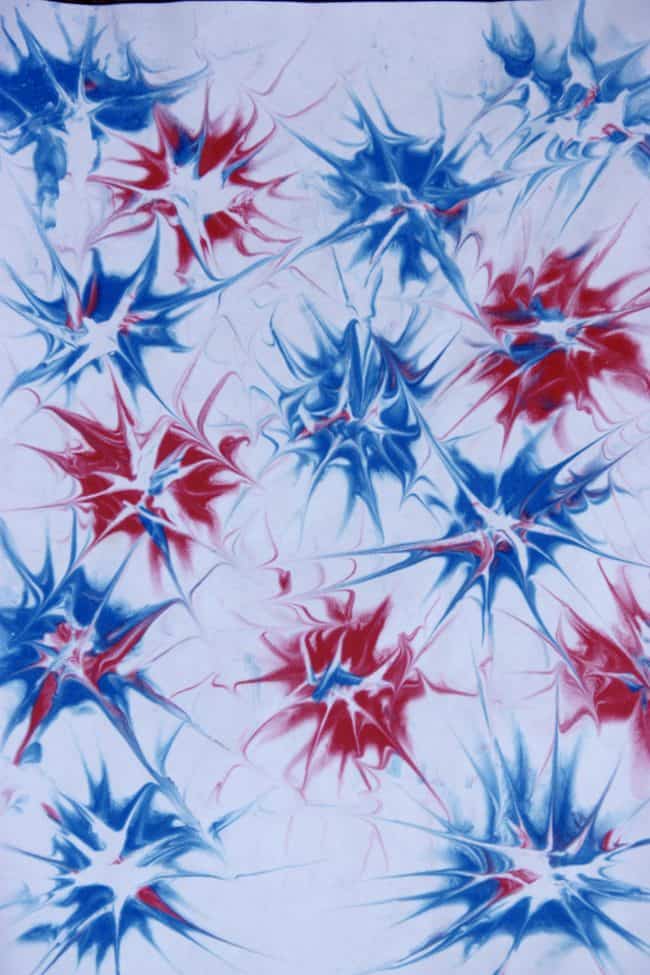 These flowers are just so pretty. I love them!
10. Easy Painted USA Decoration
Show some national pride with these letters. Here are the letters if you need to buy them: U
– S
– A
If you want something slightly easy than my Fourth of July cheer bow.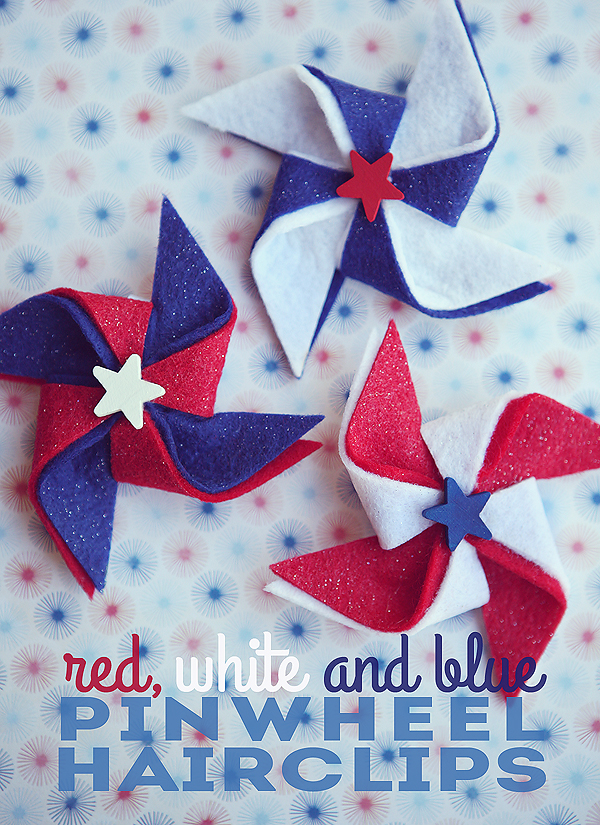 [sc name="amazon"]
A very simple craft to make.  Appropriate for young children with adult cutting.
Hats off to this creative duct tape craft.
No crafting roundup is complete without a craft for making slime.
15. 4th of July Mason Jar Candle Holders
Very clever.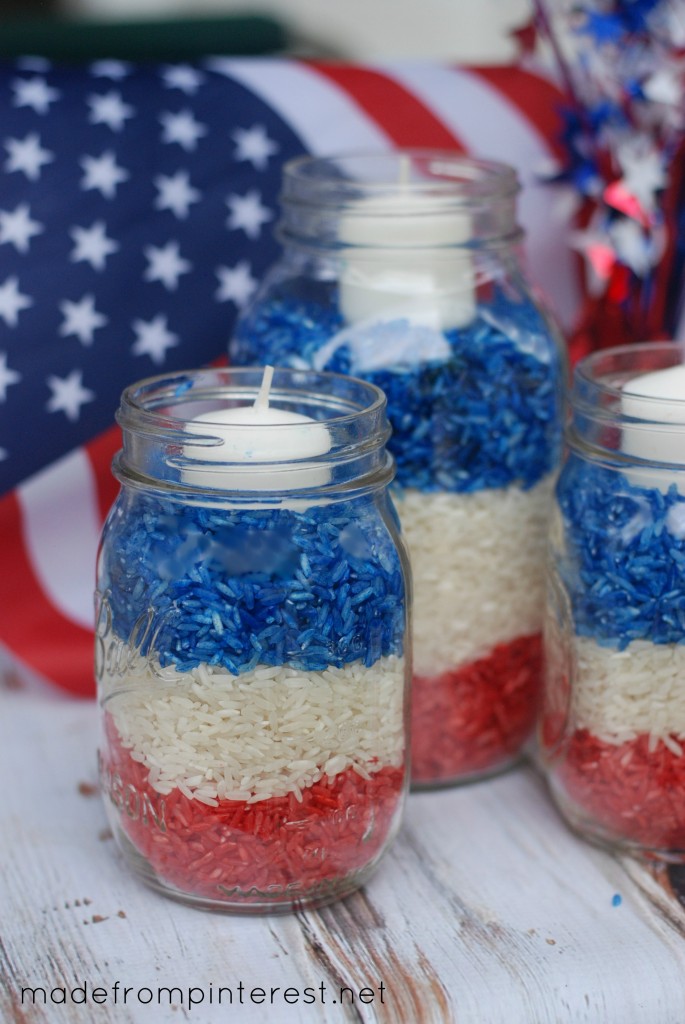 These shoes are just awesome.  You can make them with a cheap pair of tennis shoes!
A simple craft.  You can probably also make this with noodles.
[sc name="google-in-article-ad-2″]
Don't forget about our national birdie!
[sc name="google-in-article-ad-2″]
Oh, I love these!  You can make some for the entire family.
20. Stars and Stripes Patriotic Flowerpot
Very shabby chic.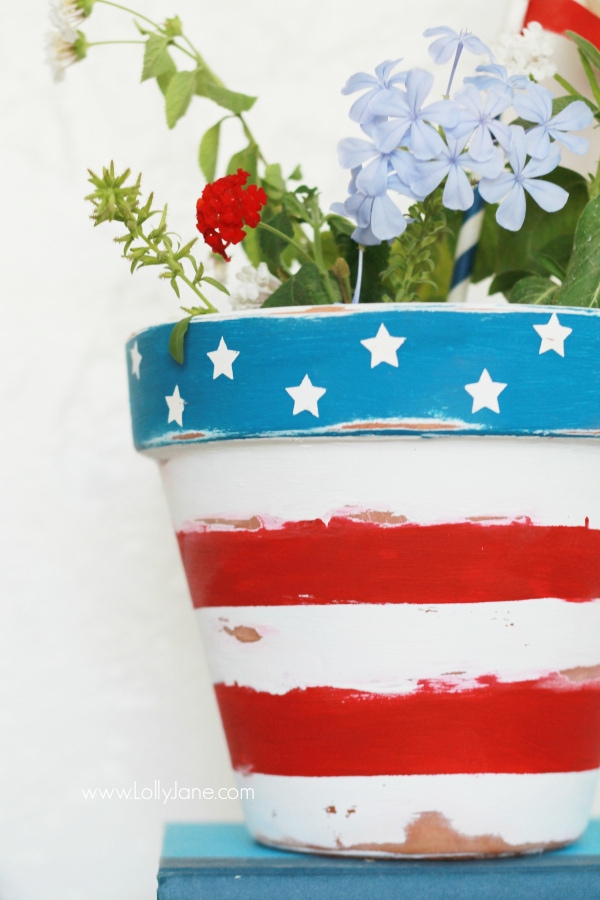 Update your lawn for the holiday.  Great if you are having a party.
22. 4th of July Painted Burlap Banner
Slightly more complicated, mostly because you need burlap.
A very simple craft.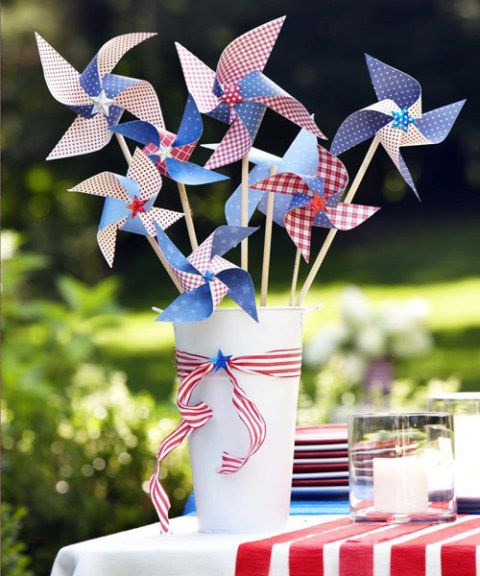 24. Falling Stars Patriotic Tea Towel
Something for Mom or Dad to do.
25. 2 Cute Hats
How about two totally adorable hats?
If you like this round up of 25 Fourth of July Crafts, I would appreciate it if you PIN it:
[sc name="google-related-ad-banner-bottom"]