The summer is here! I love the weather (even if it's hot and humid here in PA), gardening … and, of course, summer vacation. I sought out 25 easy summer crafts for kids to keep those little hands busy. Ages from toddlers to preschoolers – and even tweens and adults! I really love all these crafts. Part of me wishes that I had little ones again so I can make them up. Be sure to stop by and visit my own list of crafts – my favorite is the no-sew bow.

Easy Summer Crafts for the Summertime
[sc name="affiliate-disclaimer"]
Please make sure to Pin images from the original website!
Easy Summer Crafts for Kids, Part I
1. Milk Carton Birdhouse & Bird Feeder Kids Craft
My kind of craft, making something useful and pretty right from the recycling bin. You can also paint cans and jars, too. For the cans, make sure that no parts can cut little hands.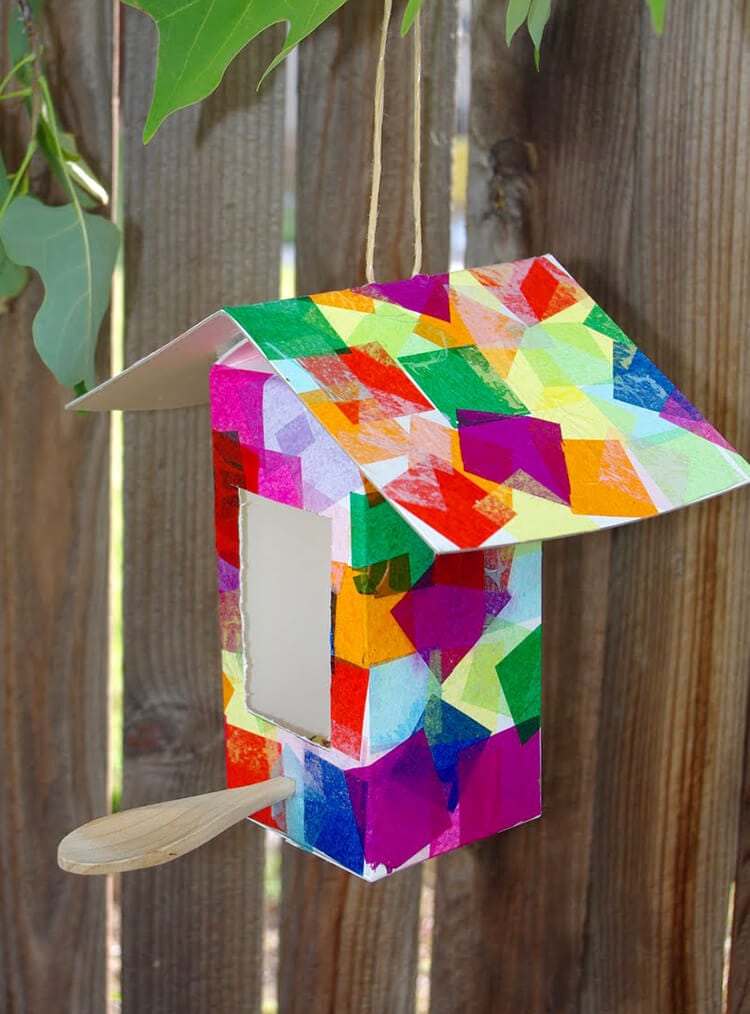 2. Suncatcher Jellyfish Kids Crafts
Aren't these something adorable? Hang them in the window to compliment that summer sun.
On your mark, get set, GO! Isn't this an awesome idea? Great for girls and boys.  Grab yourself some pool noodles.
Speaking of pool noodles …
When I was a little girl, we use to have pool sailboat races. We constructed them of any material we had lying around … styrofoam bowls, paper, even aluminum foil.
I knew this girl in college who went wild over anything pineapple. I must admit, pineapples are super sunny … great for summer … and super cute … great for kids!
6. Personalized Tie Dye Beach Towels
Right up there with refashioning and recycling is tie-dyeing! (Or is it tie dying? idk.) Just be sure to wash your beach towel before use, otherwise your bathing suit might end up being dyed.
[sc name="google-in-article-ad-1″]
This tutorial touts this pillowcase as a gift wrapping, which is nifty too. But it also makes for a great project if your kids love some backyard camping!
Not tie-dyed stuff but definitely really cool. I'm such a bookworm, too. And great for that summer beach read.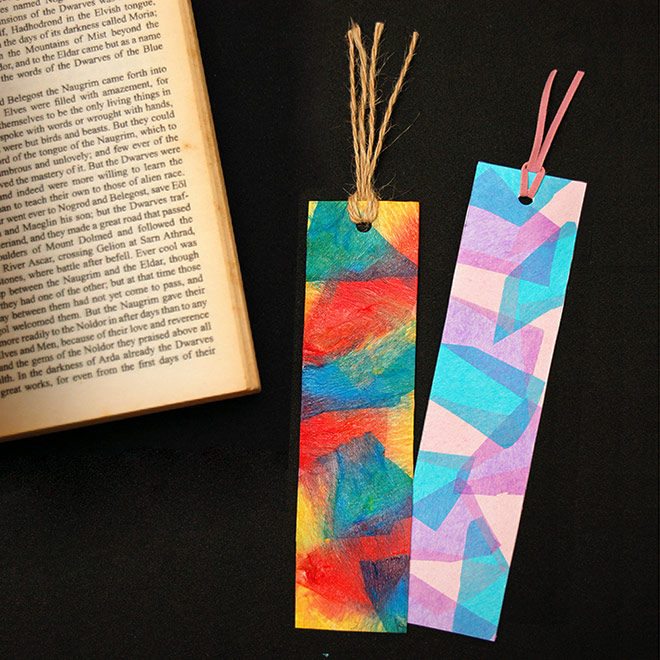 This craft looks like double the fun … make the paint on day one, then paint with them on day two. You can use them to make the butterflies above!
… or you can make your own puffy paint, and that butterfly will be twice as cool.
11. Friendship Bracelet Tutorial
A new twist on friendship bracelets. I also include these with the scrappy quilting blocks you can buy.
I included this craft because it is waaaay cute.
[sc name="amazon"]
Easy Summer Crafts for Kids, Part II
No crafting roundup would be complete without a tutorial on how to make slime. I don't get slime. But, my teen loves it.
For all your Star Wars fans … even the older ones (like you and your spouse), these make a great backyard fun day.
How about an army of sea crabs instead?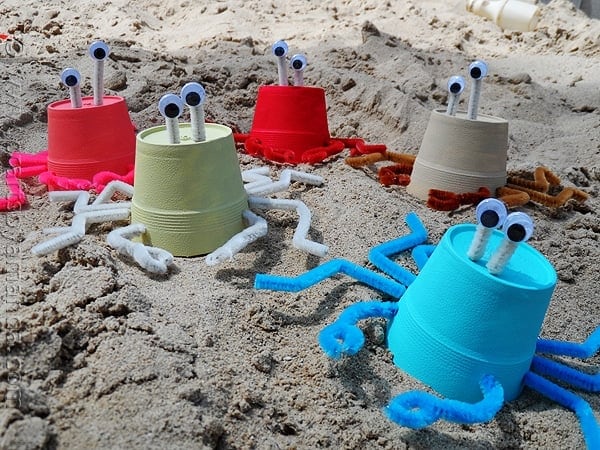 Also a recycling craft, and feed the birdies to boot!
More tie-dye for ya … these are a nice spin on tie-dyed stuff.
How about melting some crayons on rocks?
[sc name="google-in-article-ad-2″]
… or just painting some rocks.
These things are seriously buggy. I love them.
Instead of catching fireflies, you can make them.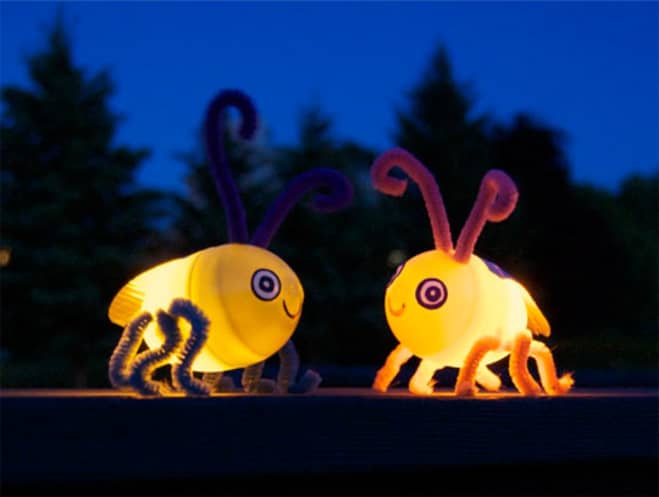 22. Watercolor Ocean Art for Kids
This would make a super nice refrigerator painting with magnets. Just put the fishies on their own cardboard and little magnets. You can then move around the fishies.
A little fruity stuff happening here.
Stay cool with some fruit.
And that's it! If you like my roundup, I would appreciate it if you pin it.